24.09.2023

Servizio top

22.09.2023

Acquisto rapido, tutto come promesso A+++

22.09.2023

PERFETTO

22.09.2023

tutto perfetto

22.09.2023

Ottimo prodotto, venditore cortese e disponibile, pronto a risolvere qualsiasi problematica.
Elenco completo »
Bolt Action Belgian Army Light Mortar & Sniper Teams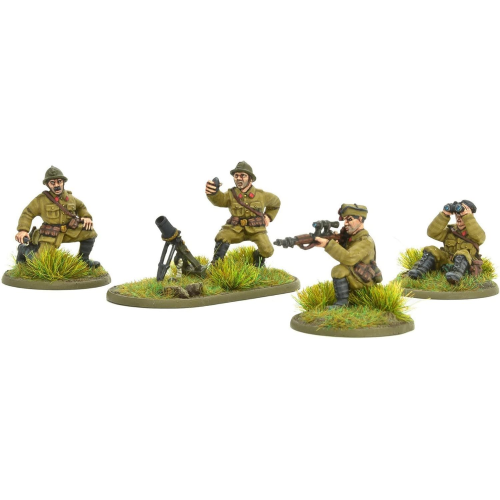 Prezzo:

€ 10,25

Sconto 10%

€

9,22

Iva inclusa (22%)

Spese di trasporto:
Cod. art.:
403017305
Disponibilitą:

Disponibile

Quantitą:
Descrizione
Scale: 28mm
Metal
The Belgian sniper carried and operated the Fusil Mle 1935 rifle. Firing a 7.56mm round and with a scope attached, this rifle was lethal in the hands of a marksman.
The Belgian Army was armed with the Lance DBT 50mm Light Mortar. Similar in design and the same calibre as the Japanese knee mortar, this weapon provided Belgian platoons with close infantry support and was capable of firing 20 rounds per minute.
This product is supplied unassembled and unpainted. Glue and paints not included.