24.09.2023

Servizio top

22.09.2023

Acquisto rapido, tutto come promesso A+++

22.09.2023

PERFETTO

22.09.2023

tutto perfetto

22.09.2023

Ottimo prodotto, venditore cortese e disponibile, pronto a risolvere qualsiasi problematica.
Elenco completo »
Bolt Action Belgian Army Infantry Squad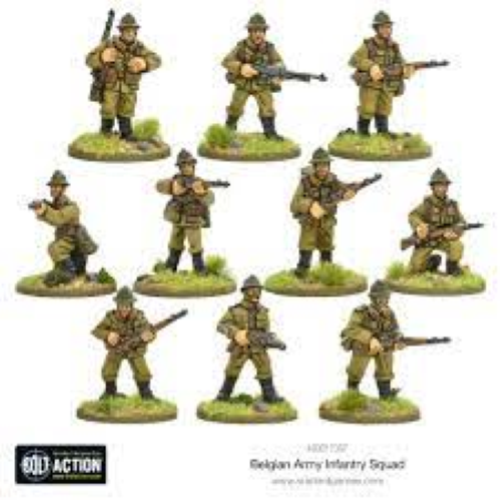 Prezzo:

€ 30,00

Sconto 10%

€

27,00

Iva inclusa (22%)

Spese di trasporto:
Cod. art.:
403017307
Disponibilitą:

Disponibile

Quantitą:
Descrizione
Scale: 28mm
Metal
A Belgian infantry section consists of ten men. A section is led by a sergeant carrying either a MP-28 submachine gun or a Fusil 1889 rifle. The sergeant is supported by a corporal carrying a rifle. The Fusil-mitrailleur 1930 (FM 30) Browning Light Machine Gun or "Belgian BAR" served as the section LMG, which was carried and operated by one man. The remaining seven riflemen carried the Fusil 1889 rifle, one of which is a dedicated rifle grenadier carrying a rifle adapted to shoot grenades.
This product is supplied unassembled and unpainted. Glue and paints not included.