21.09.2023

Perfetto, arrivati subito

21.09.2023

Tutto perfetto

20.09.2023

Venditore serio e affidabile! Top

20.09.2023

tutto ok venditore consigliato

20.09.2023

tutto ok venditore consigliato
Elenco completo »
Bolt Action Belgian Army Anti-Tank Rifle Team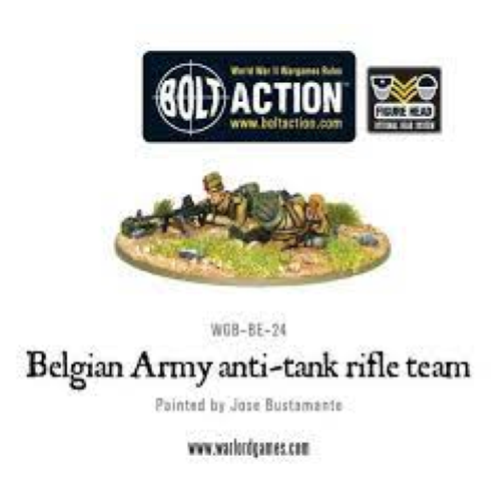 Prezzo:

€ 6,50

Sconto 10%

€

5,85

Iva inclusa (22%)

Spese di trasporto:
Cod. art.:
WGB-BE-24
Disponibilitą:

Disponibile

Quantitą:
Descrizione
Scale: 28mm
Metal
Having trouble with the invading Panzers? Small arms fire not cutting the mustard? Help is at hand for your valiant Belgian troops in the form of the Boys anti-tank rifle. This new two-man team will help stave off the enemy armour and light vehicles whilst you bring up the big guns!
Pack contains 2 metal figures
This product is supplied unassembled and unpainted. Glue and paints not included.