24.09.2023

Servizio top

22.09.2023

Acquisto rapido, tutto come promesso A+++

22.09.2023

PERFETTO

22.09.2023

tutto perfetto

22.09.2023

Ottimo prodotto, venditore cortese e disponibile, pronto a risolvere qualsiasi problematica.
Elenco completo »
Bolt Action Panzer I ausf B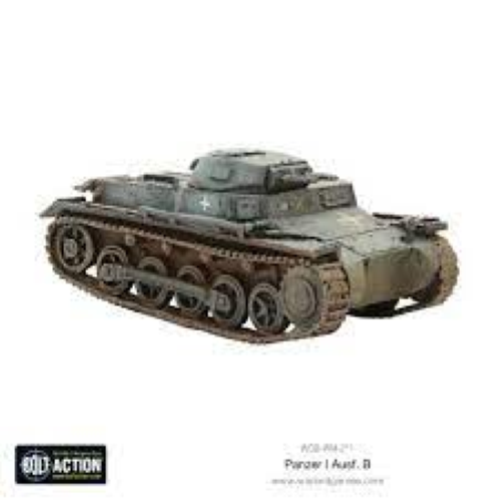 Prezzo:

€ 30,00

Sconto 10%

€

27,00

Iva inclusa (22%)

Spese di trasporto:
Cod. art.:
WGB-WM-211
Disponibilitą:

Disponibile

Quantitą:
Descrizione
Scale: 28mm - 1/56th
1 Vehicle
Metal Resin
Fighting alongside the smaller Panzer I Ausf. A,the Ausf B initially formed a key element in the German-led Condor Legion during the civil war in Spain, facing the Soviet-supplied T-26 light tanks of the Republican cause.
Having tested it's mettle in the Spanish Civil war, the Ausf B would take to the field of battle in the Second World War's formative years, making up a large portion of the German panzer element. Despite its relatively thin armour and light armament, the Ausf B saw extensive action in the invasions of Poland and France, the desert war in North Africa and the invasion of the Soviet Union, Operation Barbarossa.
Prodotto da assemblare e dipingere, colla e colori non inclusi