21.09.2023

Perfetto, arrivati subito

21.09.2023

Tutto perfetto

20.09.2023

Venditore serio e affidabile! Top

20.09.2023

tutto ok venditore consigliato

20.09.2023

tutto ok venditore consigliato
Elenco completo »
Bolt Action Monty - General Montgomery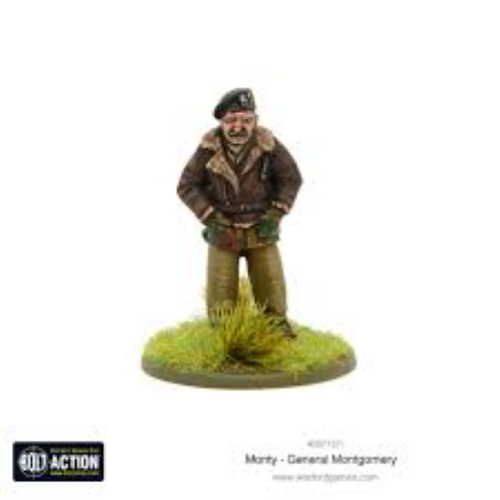 Prezzo:

€ 4,25

Sconto 10%

€

3,82

Iva inclusa (22%)

Spese di trasporto:
Cod. art.:
403011011
Disponibilitą:

Disponibile

Quantitą:
Descrizione
Scale: 28mm - 1/56th
Metal
Requires Assembly
General Montgomery saw action in the First World War as a junior officer of the Royal Warwickshire Regiment. During the First Battle of Ypres he was shot through the right lung by a sniper, though he would later return to the Western Front to take part in the Battle of Arras and the Battle of Passchendaele.
World War II saw him command the British Eighth Army in the Western Desert from 1942 and on to the Allied invasion of Sicily and the Allied invasion of Italy.
Monty was the General chosen to command of all Allied ground forces during Operation Overlord, from the initial landings until after the Battle of Normandy. Eventually going on to command of the 21st Army Group for the rest of the campaign in North West Europe.
His reputation damaged by the failed airborne attempt to bridge the Rhine at Arnhem in Holland, however, was followed successfully with a subsequent Allied Rhine crossing. Montgomery, when German armoured forces attacked American lines in the Battle of the Bulge, was given command of the US First Army and the US Ninth Army, stopping the German advance and sending them into reverse.
Monty's final act was, on 4 May 1945, to take the German surrender at Lüneburg Heath in Northern Germany.
Prodotto da assemblare e dipingere, colla e colori non inclusi