24.09.2023

Servizio top

22.09.2023

Acquisto rapido, tutto come promesso A+++

22.09.2023

PERFETTO

22.09.2023

tutto perfetto

22.09.2023

Ottimo prodotto, venditore cortese e disponibile, pronto a risolvere qualsiasi problematica.
Elenco completo »
Bolt Action M24 Chaffee Light Tank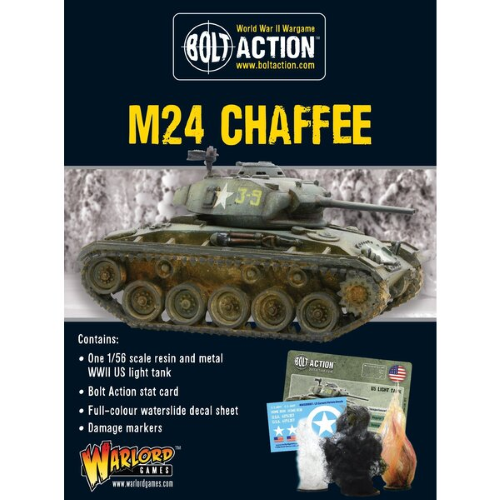 Prezzo:

€ 33,00

Sconto 10%

€

29,70

Iva inclusa (22%)

Spese di trasporto:
Cod. art.:
402413003
Disponibilitą:

Disponibile

Quantitą:
Descrizione
Conceived to replace the M3/M5 Stuart light tanks, the M24 Chaffee fought in US service during the later years of WWII and on into the Korean War. The Chaffee also served with British and Russian forces during the Second World War. Reliable, armed with a 75mm gun and with a good off-road performance, the M24 was popular with it's crews.
Pack contains 1 resin and metal vehicle, Bolt Action stat card, damage markers and decal sheet.