24.09.2023

Servizio top

22.09.2023

Acquisto rapido, tutto come promesso A+++

22.09.2023

PERFETTO

22.09.2023

tutto perfetto

22.09.2023

Ottimo prodotto, venditore cortese e disponibile, pronto a risolvere qualsiasi problematica.
Elenco completo »
Bolt Action Soviet Bronekater Armoured Patrol Boat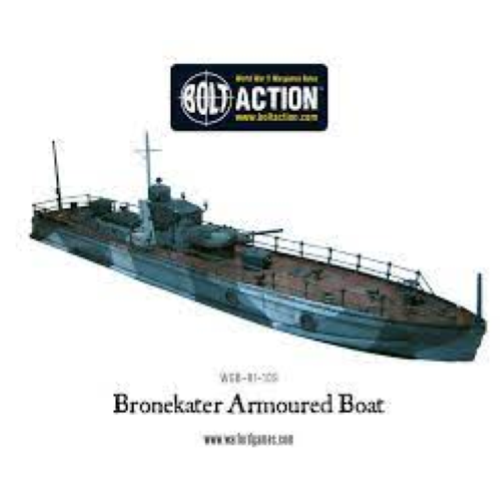 Prezzo:

€ 79,00

Sconto 10%

€

71,10

Iva inclusa (22%)

Spese di trasporto:
Cod. art.:
WGB-RI-109
Disponibilitą:

Disponibile

Quantitą:
Descrizione
Resina e metallo
Scala 1/56
Prodotto da assemblare e dipingere, colla e colori non inclusi
A type 1124 Soviet armoured boat.
This is a resin and metal kit requiring extensive assembly.
Based on the classic Soviet riverine vessel, the BoltAction BK1124 is a floating tank. The Soviets used the bronekaters (armoured boats) to penetrate deep into estuaries and river systems to provide a platform for amphibious assaults and also supportive firepower.
These boats were designed to be carried from river to river on special carriages on armoured trains! Now there is a scenario!