21.09.2023

Perfetto, arrivati subito

21.09.2023

Tutto perfetto

20.09.2023

Venditore serio e affidabile! Top

20.09.2023

tutto ok venditore consigliato

20.09.2023

tutto ok venditore consigliato
Elenco completo »
Bolt Action Tank War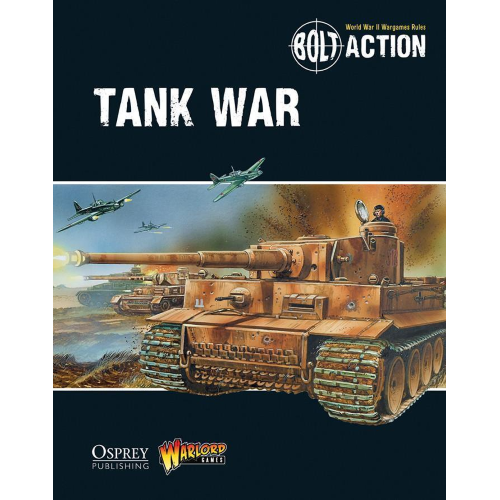 Prezzo:

€ 30,00

Sconto 10%

€

27,00

Iva esente

Spese di trasporto:
Cod. art.:
WGB-09
Disponibilità:

Non disponibile

Quantità:
Descrizione
Tank War, the new supplement for Bolt Action, gives players the option to expand their games to a whole new level – armoured warfare. Recreate such great engagements as the battle of Kursk with the scenarios, army options and special rules found in this book. Whether you want to add more armour to your existing armies or build an entirely armoured force, Tank War has you covered.
Contents
Introduction
Special Rules
Scenarios
Author: Warlord Games
Illustrator: Peter Dennis
You will need the Bolt Action rulebook to use the Tank War supplement.
I clienti che hanno acquistato questo prodotto, hanno scelto anche questi articoli