21.09.2023

Perfetto, arrivati subito

21.09.2023

Tutto perfetto

20.09.2023

Venditore serio e affidabile! Top

20.09.2023

tutto ok venditore consigliato

20.09.2023

tutto ok venditore consigliato
Elenco completo »
Bolt Action Korea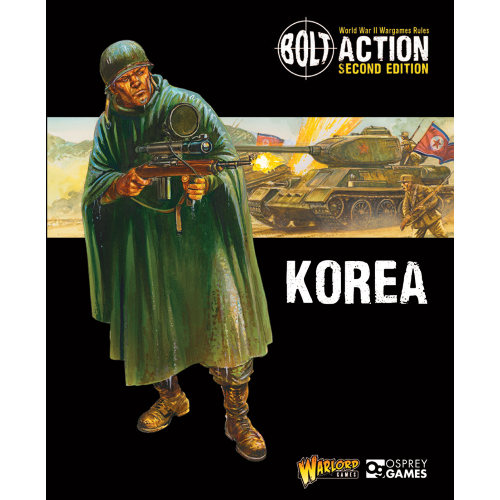 Prezzo:

€ 24,50

Sconto 10%

€

22,05

Iva esente

Spese di trasporto:
Cod. art.:
401010011
Disponibilità:

Non disponibile

Quantità:
Descrizione
Combine your Bolt Action 2 rule book with the new Bolt Action Korea for a new experience in 28mm historical gaming. The new Supplement is massive! Literally packed with as much history, detail and army listings as we could stuff into the book.
Bolt Action Korea continues where World War II left off.
The new supplement continues where World War II left, containing information for all three years of the conflict.
You will find some new and exciting rules in the supplement for the use of Jet aircraft and a new special character, the "Seasoned NCO" to add to your headquarters.
Army lists
With army lists for all five major combatants, you'll also be able to include the major United Nations ground forces involved; France, Belgium, the Netherlands, Greece, Turkey and many others.
Play the North Koreans, Chinese, South Koreans, the U.S. and the Commonwealth forces. There is something for every player of Bolt Action 2 to experience for the Korean War.