29.09.2023

Ottimo venditore serio e affidabile

29.09.2023

Spedizione fantastica come sempre. Super consigliato!

29.09.2023

Excellent seller, fast and well packed.

29.09.2023

Eccetto una attestazione di consegna pacco alcuni giorni prima da parte di Poste Italiane, è andata tutto bene

29.09.2023

Perfect!
Elenco completo »
Bolt Action Campaign D-Day: US Sector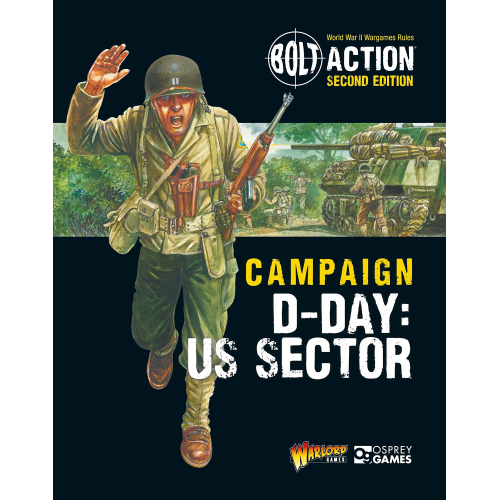 Prezzo:

€ 30,00

Sconto 10%

€

27,00

Iva esente

Spese di trasporto:
Cod. art.:
401010019
Disponibilità:

Non disponibile

Quantità:
Descrizione
This 150+ page book focuses on the conflicts of the US Sector in 1944, from the road to Carentan to the assault on Fort Montbarey.
This book allows you to recreate the actions of not only the US forces, but other Allied Forces in the Sector, ranging from SAS, Partisans (marquis) and German Belligerents.
Packed with 12 detailed scenarios and a smattering of new interesting unit choices, you are sure to enjoy either defending or liberating France and the Low Countries.