29.09.2023

Ottimo venditore serio e affidabile

29.09.2023

Spedizione fantastica come sempre. Super consigliato!

29.09.2023

Excellent seller, fast and well packed.

29.09.2023

Eccetto una attestazione di consegna pacco alcuni giorni prima da parte di Poste Italiane, è andata tutto bene

29.09.2023

Perfect!
Elenco completo »
Bolt Action British & Canadian Starter Army (1943-45)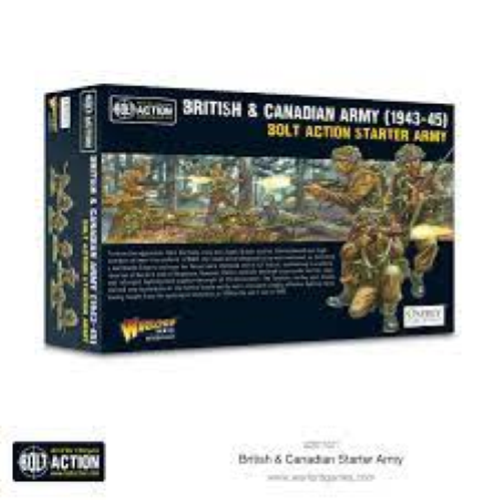 Prezzo:

€ 127,00

Sconto 10%

€

114,30

Iva inclusa (22%)

Spese di trasporto:
Cod. art.:
402011021
Disponibilità:

Disponibile

Quantità:
Descrizione
Containing no less than 36 highly customizable plastic infantry, supplemented by weapons teams, transports and a Churchill tank (itself highly customizable as you can build any one of seven variants) this boxed set gives you a highly effective and balanced starting force for a British or Canadian army.
Contains:
36 British or Canadian Infantry (plastic)
British Army MMG team (metal)
British Army medium mortar team (metal)
British Army 6-pounder anti-tank gun (metal)
Universal Carrier including passenger figures (plastic)
Churchill infantry tank (plastic)
Stat Cards, Bases, Decals, Assembly Leaflets and Vehicle Damage Markers