24.09.2023

Servizio top

22.09.2023

Acquisto rapido, tutto come promesso A+++

22.09.2023

PERFETTO

22.09.2023

tutto perfetto

22.09.2023

Ottimo prodotto, venditore cortese e disponibile, pronto a risolvere qualsiasi problematica.
Elenco completo »
Bolt Action Armies of United States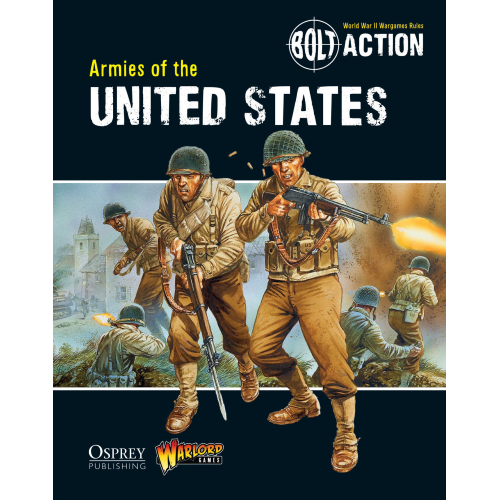 Prezzo:

€ 30,00

Sconto 10%

€

27,00

Iva esente

Spese di trasporto:
Cod. art.:
Bolt-Action-2
Disponibilitą:

Non disponibile

Quantitą:
Descrizione
With this supplement for Bolt Action, players have all the information they need to field the military forces of the United States of America. Entering the war after the attack on Pearl Harbor, the United States immediately went to war on several fronts.
In Europe and Africa, American troops battled against the Germans and Italians, while in the Pacific they faced the forces of Imperial Japan. This book allows players to choose from dozens of different troop types including Sherman tanks, Marine raiders, and paratroopers, and build a US force to fight in any theatre of the war.
Contents
Introduction
Army Lists
Theatres
Written by Massimo Torriani, a copy of the Bolt Action rulebook is needed to use this supplement.
I clienti che hanno acquistato questo prodotto, hanno scelto anche questi articoli