29.09.2023

Ottimo venditore serio e affidabile

29.09.2023

Spedizione fantastica come sempre. Super consigliato!

29.09.2023

Excellent seller, fast and well packed.

29.09.2023

Eccetto una attestazione di consegna pacco alcuni giorni prima da parte di Poste Italiane, è andata tutto bene

29.09.2023

Perfect!
Elenco completo »
Black Powder Rebellion! (Manuale in inglese)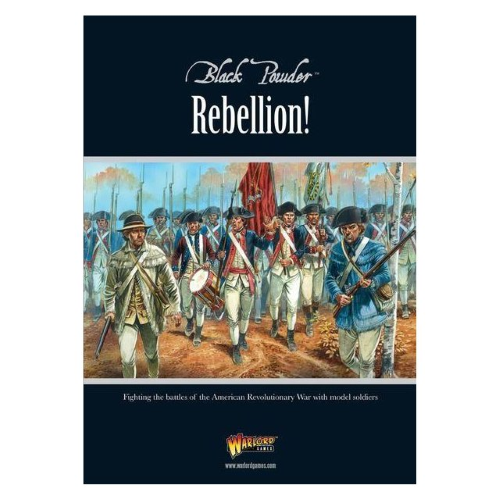 Prezzo:

€ 27,50

Sconto 10%

€

24,75

Iva esente

Spese di trasporto:
Cod. art.:
WG-BP-006
Disponibilità:

Non disponibile

Quantità:
Descrizione
In 1775 the simmering resentment of American colonists exploded into a bloody rebellion. Beginning in Boston, the conflict eventually stretched from Canada in the north to Florida in the south and lasted eight gruelling years. On one side stood the King's redcoats and settlers loyal to their sovereign, later joined by regiments of 'Hessian' mercenaries. Ranged against them was a citizen army under the inspirational leadership of George Washington, supported by militia and eventually French troops eager to embarrass their old foe. Both sides were forced to learn new tactics for fighting in the wild terrain of North America in a conflict that saw heroism and ineptitude in equal measure.
This supplement for Black Powder describes the history, armies, personalities and battles of this conflict. Included are scenarios allowing you to recreate many of the battles of the rebellion.
This glorious 144-page full-colour book, written by Steve Jones.