24.09.2023

Servizio top

22.09.2023

Acquisto rapido, tutto come promesso A+++

22.09.2023

PERFETTO

22.09.2023

tutto perfetto

22.09.2023

Ottimo prodotto, venditore cortese e disponibile, pronto a risolvere qualsiasi problematica.
Elenco completo »
Bolt Action Polish Army wz.30 MMG Team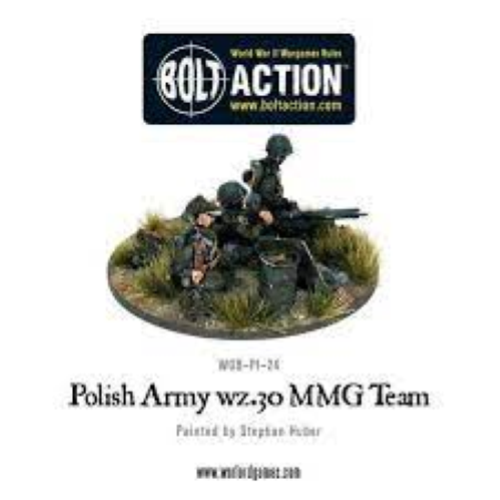 Prezzo:

€ 13,00

Sconto 10%

€

11,70

Iva inclusa (22%)

Spese di trasporto:
Cod. art.:
WGB-PI-24
Disponibilitą:

Disponibile

Quantitą:
Descrizione
Scale: 28mm
Just what the infantry and cavalry need; the reassuring tap, tap, tap of a heavy machine gun covering their front!
The WZ30 was the rugged and standard medium machine gun of the Polish army. Solid and dependable it was in actual fact a pretty much complete copy of the classic Colt machine gun from the USA, who foolishly had not patented the design in Poland!
Either way it gave good service in all branches of the armed forces and here it is in all its glory!
This product is supplied unassembled and unpainted. Glue and paints not included.