24.09.2023

Servizio top

22.09.2023

Acquisto rapido, tutto come promesso A+++

22.09.2023

PERFETTO

22.09.2023

tutto perfetto

22.09.2023

Ottimo prodotto, venditore cortese e disponibile, pronto a risolvere qualsiasi problematica.
Elenco completo »
Bolt Action Polish Army Twin Turret 7TP Tank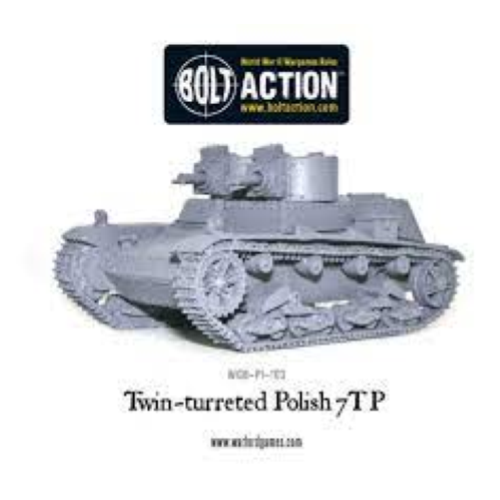 Prezzo:

€ 33,00

Sconto 10%

€

29,70

Iva inclusa (22%)

Spese di trasporto:
Cod. art.:
WGB-PI-103
Disponibilitą:

Disponibile

Quantitą:
Descrizione
Scale: 28mm
The 7TP - 7 ton Polish - tank (an odd choice for name seeing as the weight increased to 9 tons after the prototype stage!) was the mainstay of the Polish armoured formations. This variant of the 7TP has two turrets, each mounting a wz.30 heavy machine gun. Just the job for mowing down Soviet or German invaders!
Pack contains 1 resin and metal tank
This product is supplied unassembled and unpainted. Glue and paints not included.