24.09.2023

Servizio top

22.09.2023

Acquisto rapido, tutto come promesso A+++

22.09.2023

PERFETTO

22.09.2023

tutto perfetto

22.09.2023

Ottimo prodotto, venditore cortese e disponibile, pronto a risolvere qualsiasi problematica.
Elenco completo »
Bolt Action Polish Army Medium Mortar Team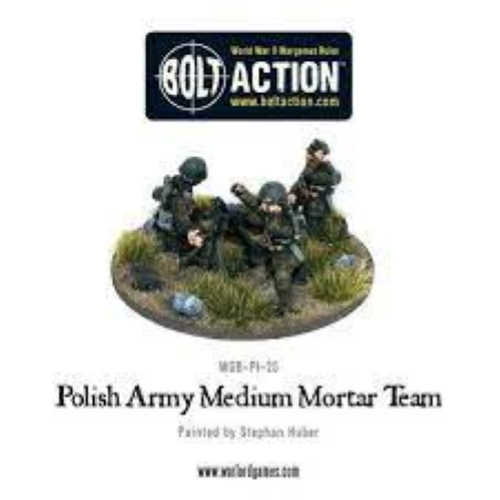 Prezzo:

€ 13,00

Sconto 10%

€

11,70

Iva inclusa (22%)

Spese di trasporto:
Cod. art.:
WGB-PI-25
Disponibilitą:

Disponibile

Quantitą:
Descrizione
Scale: 28mm
The classic infantry support weapon. As with most armies of the period the Poles adopted the 81mm medium mortar. Capable of laying down a rain of shells in short time, this is the weapon you want to either smother the foe with firepower or to break up any assault on your position.
The mortars were normally grouped together with the heavy machine gun company of the Battalion.
This product is supplied unassembled and unpainted. Glue and paints not included.