24.09.2023

Servizio top

22.09.2023

Acquisto rapido, tutto come promesso A+++

22.09.2023

PERFETTO

22.09.2023

tutto perfetto

22.09.2023

Ottimo prodotto, venditore cortese e disponibile, pronto a risolvere qualsiasi problematica.
Elenco completo »
Bolt Action Polish Army Infantry Section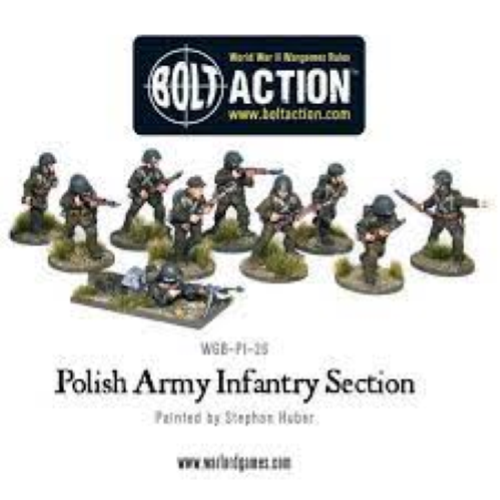 Prezzo:

€ 30,00

Sconto 10%

€

27,00

Iva inclusa (22%)

Spese di trasporto:
Cod. art.:
WGB-PI-26
Disponibilitą:

Disponibile

Quantitą:
Descrizione
Scale: 28mm
Metal
The Polish infantry section was a powerful fighting force, comprising of up to 19 men. The riflemen were equipped with Mauser bolt-action rifles and the squad support weapon was the well proven Polish-made Browning automatic rifle, or RKM WZ.28. This machine gun was adequate for most of its roles but would be overpowered by the shattering rate of fire of German MG34's.
The Polish infantryman of our period was well trained and highly motivated, attacked as he was on two fronts in a dastardly move by two of the world's most aggressive powers.
This product is supplied unassembled and unpainted. Glue and paints not included.