24.09.2023

Servizio top

22.09.2023

Acquisto rapido, tutto come promesso A+++

22.09.2023

PERFETTO

22.09.2023

tutto perfetto

22.09.2023

Ottimo prodotto, venditore cortese e disponibile, pronto a risolvere qualsiasi problematica.
Elenco completo »
Bolt Action Polish Army 7TP Tank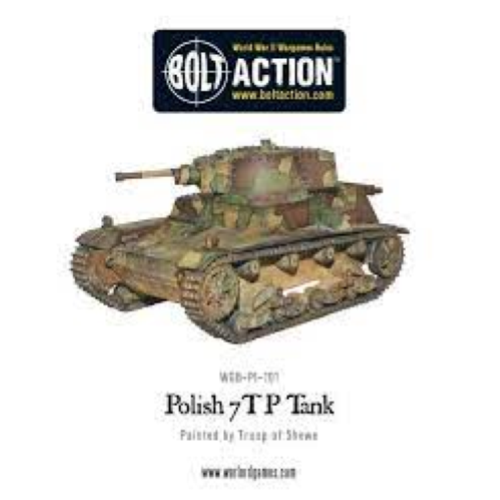 Prezzo:

€ 33,00

Sconto 10%

€

29,70

Iva inclusa (22%)

Spese di trasporto:
Cod. art.:
WGB-PI-101
Disponibilità:

Disponibile

Quantità:
Descrizione
Scale: 28mm
A development of the British Vickers 6-ton light tank the Polish 7TP saw combat in the Defence of Poland in 1939. Although significantly better armed than the German's Panzer I and Panzer II the 7TP was never fielded in enough numbers to change the outcome of the war – indeed there were only ever 108 of the single turret versions in Polish service.
The 7TP designation meant "7 Tonne, Polish" although the final version weighed in at 9.9 tonnes.
This product is supplied unassembled and unpainted. Glue and paints not included.