24.09.2023

Servizio top

22.09.2023

Acquisto rapido, tutto come promesso A+++

22.09.2023

PERFETTO

22.09.2023

tutto perfetto

22.09.2023

Ottimo prodotto, venditore cortese e disponibile, pronto a risolvere qualsiasi problematica.
Elenco completo »
Bolt Action Polish 10th Motorised Brigade Motorcycle Combination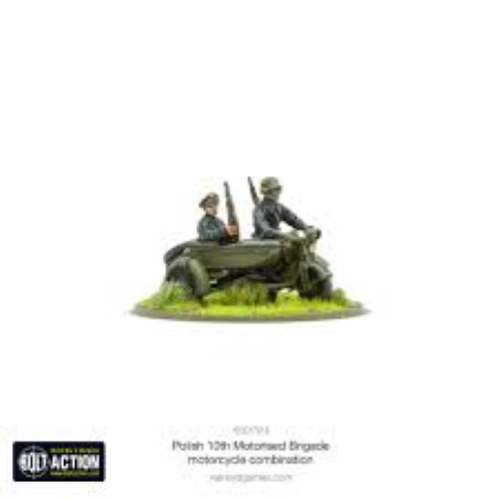 Prezzo:

€ 17,00

Sconto 10%

€

15,30

Iva inclusa (22%)

Spese di trasporto:
Cod. art.:
403017618
Disponibilitą:

Disponibile

Quantitą:
Descrizione
Scale: 28mm
The Polish 10th Motorised Cavalry Brigade was called the Black Brigade because of the black leather jackets worn by officers and NCOs.
It was the only fully motorised infantry unit available to the Polish Army in 1939 and was one of few Polish units (brigade size or larger) not to have been decisively defeated during the invasion of Poland.
This product is supplied unassembled and unpainted. Glue and paints not included.