26.05.2023

Puntuali, rapidi e gentili. Ormai le bustine le prendo solo qui ??

26.05.2023

ECCELLENTE VENDITORE : IL TOP IN MERITO A CURA, RAPIDITÀ E QUALITÀ DEL PRODOTTO. [...]

25.05.2023

Ottima comunicazione, disponibilità e cortesia. Grazie

25.05.2023

Venditore da 10 in pagella consigliatissimo! oggetto arrivato in tempo brevi con imballaggio a prova di bomba! Grazie [...]

25.05.2023

Estrema gentilezza. Grazie ancora.
Elenco completo »
Battlegroup - Fall of the Reich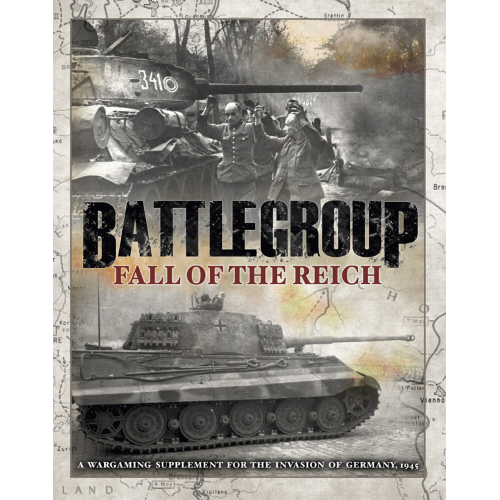 Prezzo:

€

32,90

Iva esente

Spese di trasporto:
Cod. art.:
PSC31323
Disponibilità:

Disponibile

Quantità:
Descrizione
Supplement to the Battlegroup gaming system covering the invasion of Germany 1945 – primarily but not exclusively designed for 20mm and 15mm scales.Four new army lists (Russian, British and American armoured spearheads pitted against ""Defenders of the Reich"" ad hoc battlegroups from Germany's last desperate levy), modelling guides and a mini campaign for the breakthrough to Berlin. All in a lavish 194 page softback book – heavily illustrated with inspiring miniature and historical photographs and artwork.