29.09.2023

Ottimo venditore serio e affidabile

29.09.2023

Spedizione fantastica come sempre. Super consigliato!

29.09.2023

Excellent seller, fast and well packed.

29.09.2023

Eccetto una attestazione di consegna pacco alcuni giorni prima da parte di Poste Italiane, è andata tutto bene

29.09.2023

Perfect!
Elenco completo »
Blood and Valor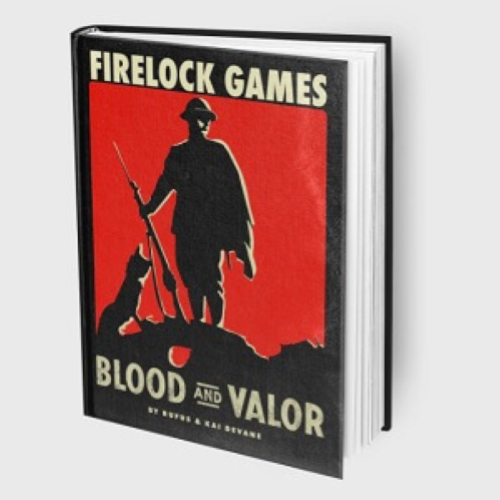 Prezzo:

€

35,00

Iva esente

Spese di trasporto:
Cod. art.:
BV0001
Disponibilità:

Disponibile

Quantità:
Descrizione
Blood & Valor is a skirmish level game set during the conflicts of the Great War. Those of you who are familiar with Firelock Game's previous game, Blood & Plunder, will feel at home with this game's mechanics. Players deploy custom forces representing a Nationality, determine a scenario, and layout terrain to recreate one of the historical battlefields of the Great War.