26.05.2023

Puntuali, rapidi e gentili. Ormai le bustine le prendo solo qui ??

26.05.2023

ECCELLENTE VENDITORE : IL TOP IN MERITO A CURA, RAPIDITĄ E QUALITĄ DEL PRODOTTO. [...]

25.05.2023

Ottima comunicazione, disponibilitą e cortesia. Grazie

25.05.2023

Venditore da 10 in pagella consigliatissimo! oggetto arrivato in tempo brevi con imballaggio a prova di bomba! Grazie [...]

25.05.2023

Estrema gentilezza. Grazie ancora.
Elenco completo »
Baueda 15mm DBA-size Egyptian Camp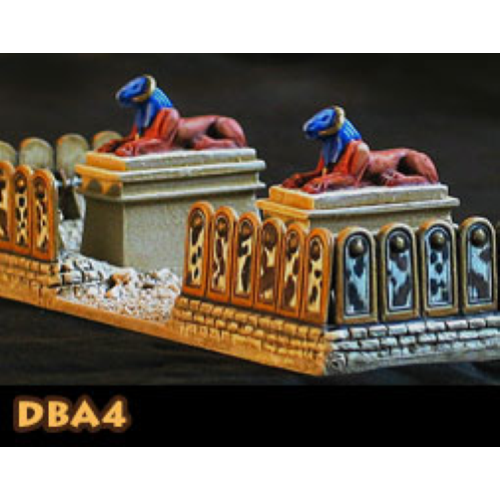 Prezzo:

€

14,50

Iva inclusa (22%)

Spese di trasporto:
Cod. art.:
DBA04
Disponibilitą:

Non disponibile

Quantitą:
Descrizione
Pack include two pillars with statue of the ram of Amon and a perimeter of shields fencing:
Prodotto da assemblare e da dipingere. Colori e colla non forniti.