26.05.2023

Puntuali, rapidi e gentili. Ormai le bustine le prendo solo qui ??

26.05.2023

ECCELLENTE VENDITORE : IL TOP IN MERITO A CURA, RAPIDITĄ E QUALITĄ DEL PRODOTTO. [...]

25.05.2023

Ottima comunicazione, disponibilitą e cortesia. Grazie

25.05.2023

Venditore da 10 in pagella consigliatissimo! oggetto arrivato in tempo brevi con imballaggio a prova di bomba! Grazie [...]

25.05.2023

Estrema gentilezza. Grazie ancora.
Elenco completo »
Black Powder French Chasseurs à Cheval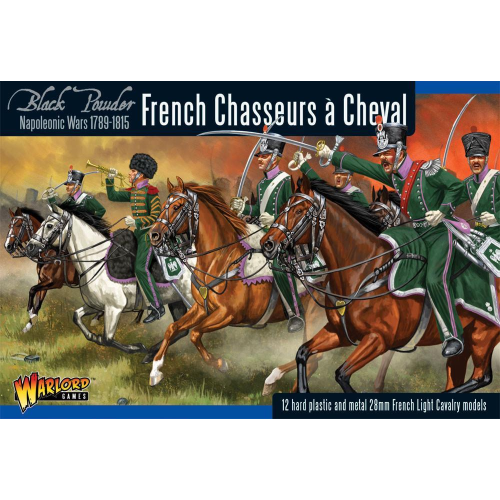 Prezzo:

€ 31,00

Sconto 10%

€

27,90

Iva inclusa (22%)

Spese di trasporto:
Cod. art.:
WGN-FR-12
Disponibilitą:

Disponibile

Quantitą:
Descrizione
Scale: 28mm
12 Cavalry
Plastica e metallo
Prodotto da assemblare e dipingere, colla e colori non inclusi.
Contains:
12 plastic easy-build French Light Cavalry
1 metal officer and horse
Optional metal parts to make a trumpeter and eagle bearer
Includes options for shako, oilskin covered shakos and the elite company Colpack fur hat.