27.03.2023

rapidissimi e ottimo packaging

27.03.2023

rapidissimi e ottimo packaging

27.03.2023

Ottimo prodotto con il miglior prezzo, soddisfatto

26.03.2023

Tutto perfetto Spedizioni velocissime

25.03.2023

Tutto perfetto !
Elenco completo »
Black Powder Cavalry of the Grand Alliance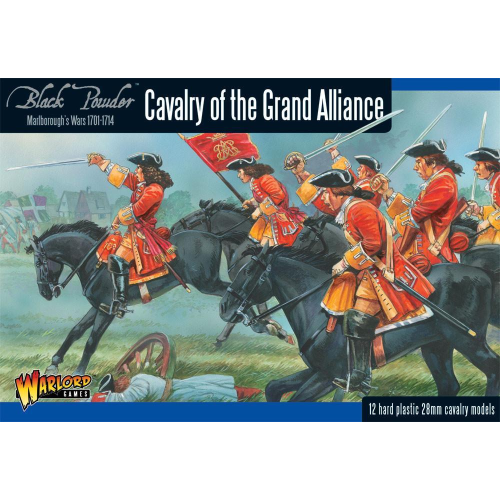 Prezzo:

€ 29,00

Sconto 10%

€

26,10

Iva inclusa (22%)

Spese di trasporto:
Cod. art.:
302015004
Disponibilitą:

Disponibile

Quantitą:
Descrizione
Scale: 28mm
12 Cavalry
Plastica
Prodotto da assemblare e dipingere, colla e colori non inclusi.
Within this boxed set you will find all the parts necessary to recreate many of the cavalry squadrons that fought for the Grand Alliance. Each box is designed to allow you to create a 12 strong squadron, consisting of 9 cavalrymen, one standard bear, one bugler and one officer.
Sword arms and pistol arms are included to allow you to choose which tactics your cavalry will employ. Will it be pistol at the trot, or swords in a headlong charge?
Contains:
12 plastic cavalry including officer, bugler and optional standard bearer. Options for cuirassiers, dragoons, horse grenadiers and line cavalry regiments.
4-page background and construction leaflet including eight full-colour flags/guidons.