24.09.2023

Servizio top

22.09.2023

Acquisto rapido, tutto come promesso A+++

22.09.2023

PERFETTO

22.09.2023

tutto perfetto

22.09.2023

Ottimo prodotto, venditore cortese e disponibile, pronto a risolvere qualsiasi problematica.
Elenco completo »
Bolt Action British SAS Jeep (Western Desert) B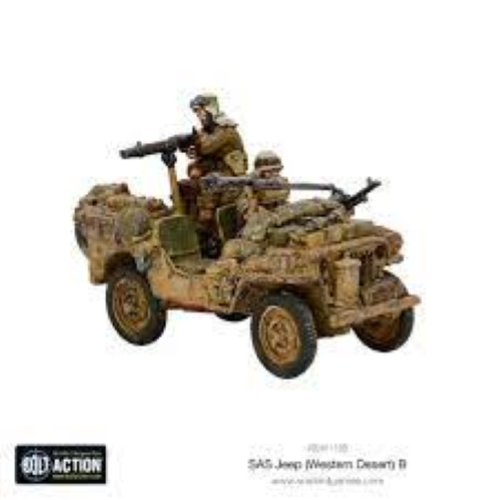 Prezzo:

€ 23,50

Sconto 10%

€

21,15

Iva inclusa (22%)

Spese di trasporto:
Cod. art.:
402411105
Disponibilitą:

Disponibile

Quantitą:
Descrizione
Scale: 28mm - 1/56th
1 Vehicle
Resin/Metal
Requires Assembly
The SAS were quick to see the potential for a rugged vehicle such as the Keep, and in their usual manner added as many guns as it could possibly carry.
Although vulnerable to small arms fire, with 4 machine guns this SAS jeep would make quick work of any exposed infantry unit!
Prodotto da assemblare e dipingere, colla e colori non inclusi