24.09.2023

Servizio top

22.09.2023

Acquisto rapido, tutto come promesso A+++

22.09.2023

PERFETTO

22.09.2023

tutto perfetto

22.09.2023

Ottimo prodotto, venditore cortese e disponibile, pronto a risolvere qualsiasi problematica.
Elenco completo »
Bolt Action British Commonwealth Infantry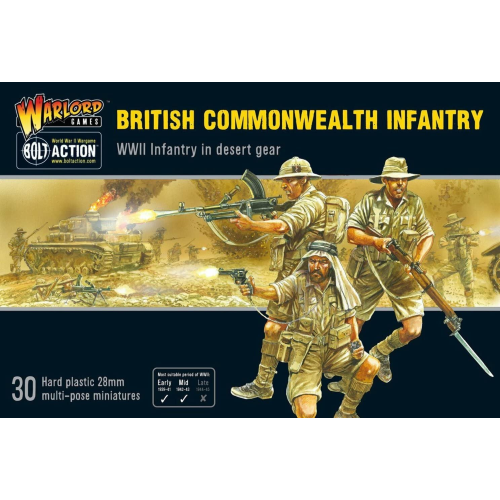 Prezzo:

€ 42,00

Sconto 10%

€

37,80

Iva inclusa (22%)

Spese di trasporto:
Cod. art.:
402011017
Disponibilitą:

Disponibile

Quantitą:
Descrizione
Scale: 28mm - 1/56th
30 Infantry
Plastic
Requires Assembly
Enough plastic components to make: 30 British Commonwealth miniatures. Includes a host of options to allow for different weapon configurations and command models.
Equipment included: Lee Enfield rifle, Thompson submachine gun, Bren gun LMG, Boys anti-tank rifle, Webley pistol and 2-inch mortar
Plastic bases.
Construction leaflet.
Optional Australian, South African, New Zealander and LRDG/SAS heads.
This product is supplied unassembled and unpainted. Glue and paints not included.