24.09.2023

Servizio top

22.09.2023

Acquisto rapido, tutto come promesso A+++

22.09.2023

PERFETTO

22.09.2023

tutto perfetto

22.09.2023

Ottimo prodotto, venditore cortese e disponibile, pronto a risolvere qualsiasi problematica.
Elenco completo »
Bolt Action Bredford OY SP 3-pdr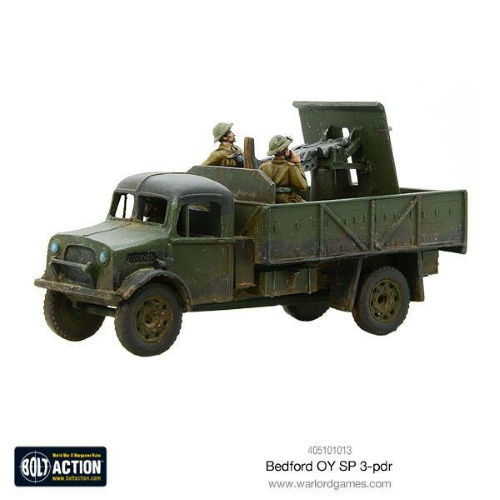 Prezzo:

€ 40,00

Sconto 10%

€

36,00

Iva inclusa (22%)

Spese di trasporto:
Cod. art.:
405101013
Disponibilitą:

Non disponibile

Quantitą:
Descrizione
Scale: 28mm - 1/56th
1 Vehicle
Metal and Resin
The Bedford OY was a militarised version of the Bedford O series lorry capable of carrying three tonnes. A Hotchkiss 3-pdr naval gun mounted in the rear on a pedestal turned it into a self-propelled gun.
Prodotto da assemblare e dipingere, colla e colori non inclusi