24.09.2023

Servizio top

22.09.2023

Acquisto rapido, tutto come promesso A+++

22.09.2023

PERFETTO

22.09.2023

tutto perfetto

22.09.2023

Ottimo prodotto, venditore cortese e disponibile, pronto a risolvere qualsiasi problematica.
Elenco completo »
Bolt Action BEF Weapons Teams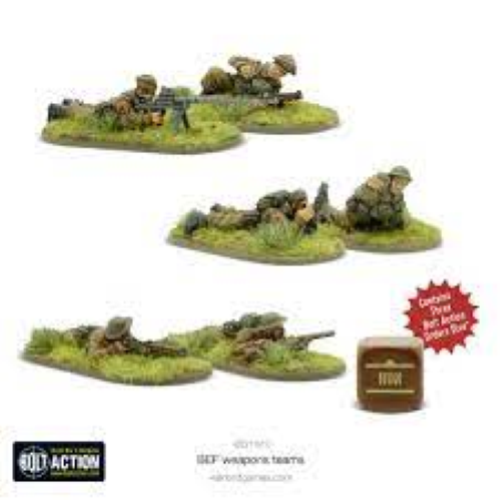 Prezzo:

€ 18,00

Sconto 10%

€

16,20

Iva inclusa (22%)

Spese di trasporto:
Cod. art.:
402211014
Disponibilitą:

Disponibile

Quantitą:
Descrizione
Infantry weapons teams are a key component of any Bolt Action army, providing as they do great tactical flexibility for your force. Sniper teams, light mortar teams and anti-tank teams are among the most prevalent, presenting your opponent with multiple challenges to overcome.
Contains three Bolt Action Order Dice and the following Warlord Resin PlusTM figures:
2-man Light Mortar team
2-man Sniper team
2-man Anti-tank rifle team