21.09.2023

Perfetto, arrivati subito

21.09.2023

Tutto perfetto

20.09.2023

Venditore serio e affidabile! Top

20.09.2023

tutto ok venditore consigliato

20.09.2023

tutto ok venditore consigliato
Elenco completo »
Bolt Action Australian Short 25-PDR (Pacific)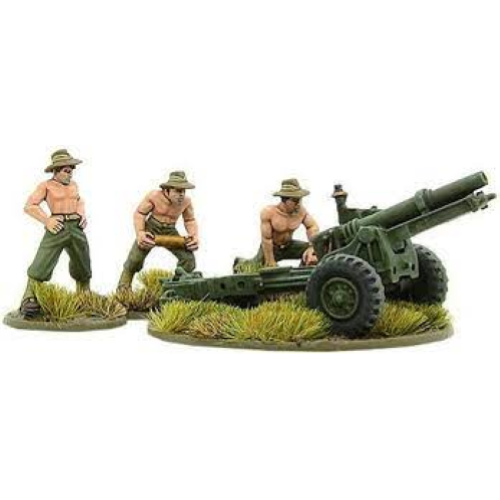 Prezzo:

€ 21,50

Sconto 10%

€

19,35

Iva inclusa (22%)

Spese di trasporto:
Cod. art.:
403015019
Disponibilitą:

Disponibile

Quantitą:
Descrizione
Scale: 28mm - 1/56th
Requires assembly.
Paint and glue not included
Metal
The ubiquitous 25-pdr was the standard artillery piece of the Australian Army in the Pacific Theatre, as it had been in the desert. The complete lack of roads and the dense jungle terrain encountered on the Pacific islands meant that deploying these guns was extremely difficult.
One solution was to modify the gun by removing the gun shield and shortening the barrel. These were known as the 25-pdr 'Short' and were 500kg lighter than the original, able to be manhandled and air-dropped.
Contains:
1 metal Short 25pdr artillery piece
3 metal crew