21.09.2023

Perfetto, arrivati subito

21.09.2023

Tutto perfetto

20.09.2023

Venditore serio e affidabile! Top

20.09.2023

tutto ok venditore consigliato

20.09.2023

tutto ok venditore consigliato
Elenco completo »
Bolt Action Australian MMG Team (Pacific)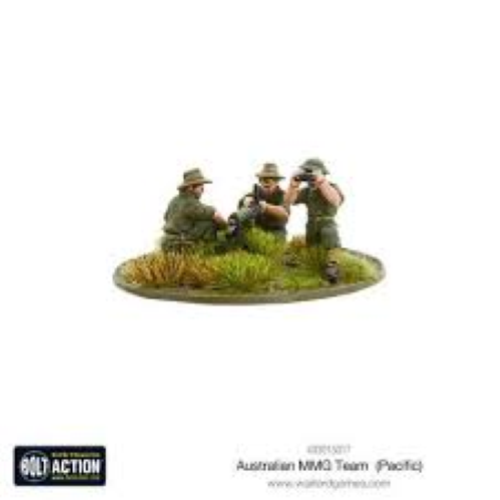 Prezzo:

€ 13,00

Sconto 10%

€

11,70

Iva inclusa (22%)

Spese di trasporto:
Cod. art.:
403015017
Disponibilitą:

Disponibile

Quantitą:
Descrizione
Scale: 28mm - 1/56th
Requires assembly.
Paint and glue not included
Metal
Initially thought to be of limited use in jungle warfare, the first campaign against the Japanese taught the Australians the Vickers machine gun was vital for pouring on firepower before assaults.
The perfect weapon for protecting the flank or holding a choke point.