24.09.2023

Servizio top

22.09.2023

Acquisto rapido, tutto come promesso A+++

22.09.2023

PERFETTO

22.09.2023

tutto perfetto

22.09.2023

Ottimo prodotto, venditore cortese e disponibile, pronto a risolvere qualsiasi problematica.
Elenco completo »
Bolt Action Japanese Type 97 Isuzu Truck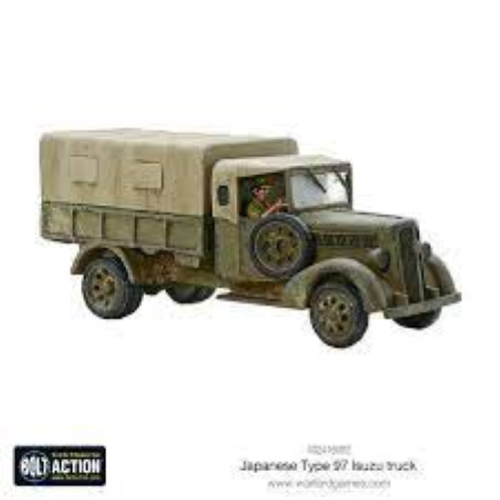 Prezzo:

€ 34,00

Sconto 10%

€

30,60

Iva inclusa (22%)

Spese di trasporto:
Cod. art.:
402416002
Disponibilità:

Disponibile

Quantità:
Descrizione
Scale: 28mm - 1/56th
Metal Resin
The Japanese Light Truck Type 97 was based on the Isuzu truck TX40, sharing parts common to the Type 94 Truck. The Type 97 could be found in almost all areas of the Pacific war as a principle truck for the IJA until wars end.
Principal service: 1937–45
Weight : 3.008 ton
Dimensions: 5.865 x 2.17 x 2.25(h) m
Speed (max) : 75 km/hr
Engine : Gasoline Engine 52 HP
Loading Capacity : 1.5 ton
Manufacturer : Isuzu
Japanese trucks were inclined to be narrow to suit local roads and had high ground clearance to cope with uneven surfaces. They tended to be quite heavy compared to British equivalents and some were almost exact copies of the 1939 Chevrolet.