24.09.2023

Servizio top

22.09.2023

Acquisto rapido, tutto come promesso A+++

22.09.2023

PERFETTO

22.09.2023

tutto perfetto

22.09.2023

Ottimo prodotto, venditore cortese e disponibile, pronto a risolvere qualsiasi problematica.
Elenco completo »
Bolt Action Japanese Type 3 Ho-Ni Tank Destroyers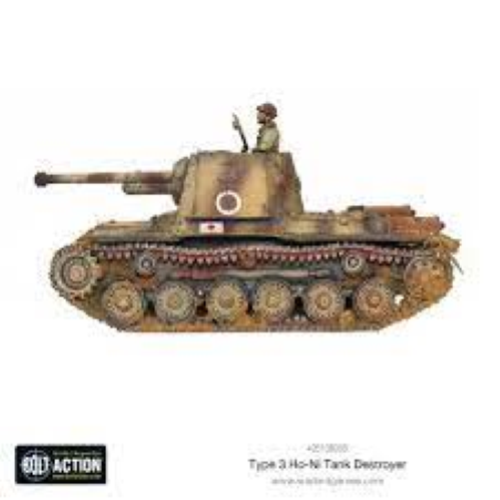 Prezzo:

€ 38,00

Sconto 10%

€

34,20

Iva inclusa (22%)

Spese di trasporto:
Cod. art.:
405106005
Disponibilitą:

Disponibile

Quantitą:
Descrizione
Scale: 28mm - 1/56th
Metal Resin
The Ho-Ni was based on the chassis of the Chi-Ha and mounted a 75mm gun. Although the superstructure was armoured to the front and sides, the fighting compartment was open at the top and rear - making the crew vulnerable to attack.
The Ho-Ni III was an improvement on the original Ho-Ni with a completely enclosed superstructure. Most of these improved tank destroyers were retained in the Japanese home islands to oppose the anticipated Allied invasion.