24.09.2023

Servizio top

22.09.2023

Acquisto rapido, tutto come promesso A+++

22.09.2023

PERFETTO

22.09.2023

tutto perfetto

22.09.2023

Ottimo prodotto, venditore cortese e disponibile, pronto a risolvere qualsiasi problematica.
Elenco completo »
Bolt Action Waffen SS Schwimmwagen Diorama (Winter)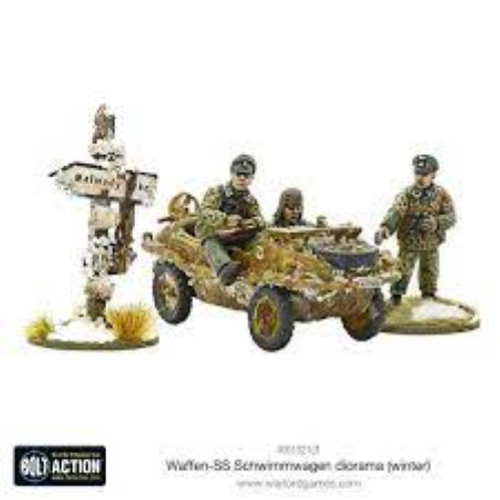 Prezzo:

€ 25,00

Sconto 10%

€

22,50

Iva inclusa (22%)

Spese di trasporto:
Cod. art.:
405102101
Disponibilitą:

Disponibile

Quantitą:
Descrizione
Scale: 28mm - 1/56th
1 Vehicle
Metal Resin
Tough, lavishly equipped and politically indoctrinated, SS troops formed over 38 divisions and numerous other regimental and battalion-sized units, totalling nearly a million men under arms.
With the many plastic and metal sets we have on offer within the Bolt Action Waffen-SS range you'll be able to challenge your painting skills and display one of arguably the best-looking formations on the battlefield.
Contains:
1 x resin Shwimmwagen
1 x driver
1 x seated officer
1 x standing officer
1 x Signpost
Prodotto da assemblare e dipingere, colla e colori non inclusi