24.09.2023

Servizio top

22.09.2023

Acquisto rapido, tutto come promesso A+++

22.09.2023

PERFETTO

22.09.2023

tutto perfetto

22.09.2023

Ottimo prodotto, venditore cortese e disponibile, pronto a risolvere qualsiasi problematica.
Elenco completo »
Bolt Action Panzer II Ausf. A/B/C Light Tank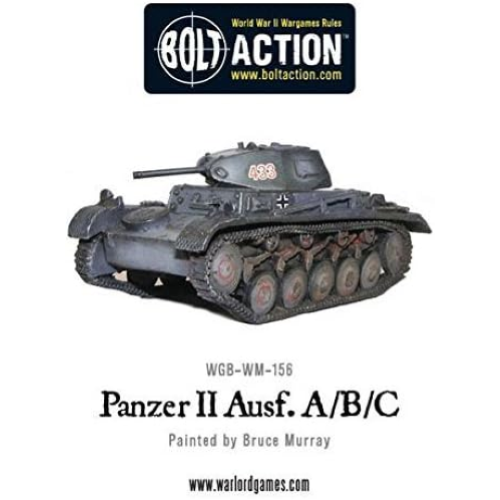 Prezzo:

€ 31,00

Sconto 10%

€

27,90

Iva inclusa (22%)

Spese di trasporto:
Cod. art.:
402412005
Disponibilitą:

Disponibile

Quantitą:
Descrizione
Scale: 28mm - 1/56th
1 Vehicle
Metal Resin
The Panzer II (also known as Panzerkampfwagen II), was a light tank that saw action at the start of and throughout the war and an almost all battlefields. It was produced with many variants, but most were armed with a 20mm KwK 30 L55.
This tank can be also be used to reppresent the Luchs (Lynx or Panzer II Ausf. L), as the main differences (a part from a slight size difference) were the design of the track wheels and tracks themselves.
Contents:
1 resin Panzer II tank
Metal pieces for detailing
One metal crew man
Stat cards
Damage Markers
Prodotto da assemblare e dipingere, colla e colori non inclusi