30.05.2023

Oggetto arrivato nei tempi prestabiliti e nelle condizioni descritte

29.05.2023

Spedizione veloce e ottima qualitá

26.05.2023

Puntuali, rapidi e gentili. Ormai le bustine le prendo solo qui ??

26.05.2023

ECCELLENTE VENDITORE : IL TOP IN MERITO A CURA, RAPIDITÀ E QUALITÀ DEL PRODOTTO. [...]

25.05.2023

Ottima comunicazione, disponibilità e cortesia. Grazie
Elenco completo »
Berlin - Late War German Command Cards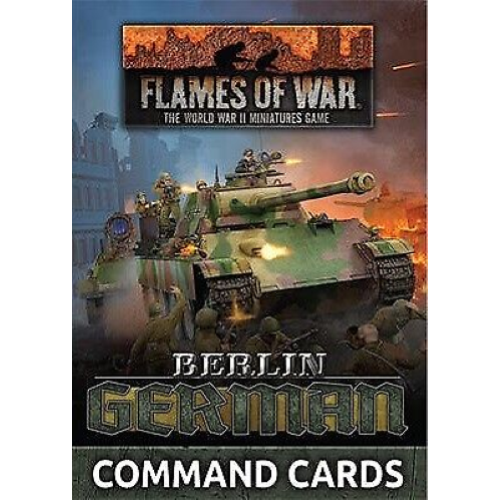 Prezzo:

€

12,00

Iva esente

Spese di trasporto:
Cod. art.:
FW273C
Disponibilità:

Disponibile

Quantità:
Descrizione
Berlin: German Command Cards
Contains 53 cards to enhance your force, field iconic warriors and customise your units.
Command Cards allow Flames Of War generals to field iconic warriors, build new types of units, field new types of equipment, enhance your commander's capabilities, and bring new tactics and stratagems to the battlefield.
Berlin: German Command Cards
I clienti che hanno acquistato questo prodotto, hanno scelto anche questi articoli