29.09.2023

Ottimo venditore serio e affidabile

29.09.2023

Spedizione fantastica come sempre. Super consigliato!

29.09.2023

Excellent seller, fast and well packed.

29.09.2023

Eccetto una attestazione di consegna pacco alcuni giorni prima da parte di Poste Italiane, è andata tutto bene

29.09.2023

Perfect!
Elenco completo »
Black Powder Epic Battles: British Casualty Markers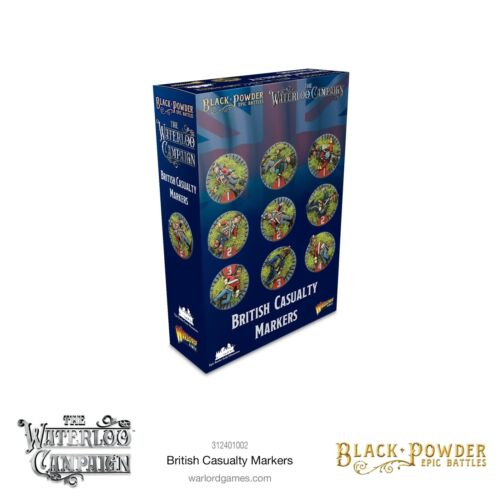 Prezzo:

€ 20,50

Sconto 10%

€

18,45

Iva inclusa (22%)

Spese di trasporto:
Cod. art.:
312401002
Disponibilità:

Disponibile

Quantità:
Descrizione
Volley after volley of musket fire sends withering hails of lead shot slamming into the ranked enemy, each dropping brave soldiers by the dozens. Through the cloying smoke and thunderous noise of battle, such mounting casualties can make even the bravest regiments waver.
Box contains 18 Epic Battles: Napoleonic British casualty markers in Warlord Resin.
Prodotto da assemblare e dipingere.
Colla e colori non forniti