26.05.2023

ECCELLENTE VENDITORE : IL TOP IN MERITO A CURA, RAPIDITÀ E QUALITÀ DEL PRODOTTO. [...]

25.05.2023

Ottima comunicazione, disponibilità e cortesia. Grazie

25.05.2023

Venditore da 10 in pagella consigliatissimo! oggetto arrivato in tempo brevi con imballaggio a prova di bomba! Grazie [...]

25.05.2023

Estrema gentilezza. Grazie ancora.

25.05.2023

Ottima transazione, grazie!!
Elenco completo »
AK Interactive Stainless Steel Shakers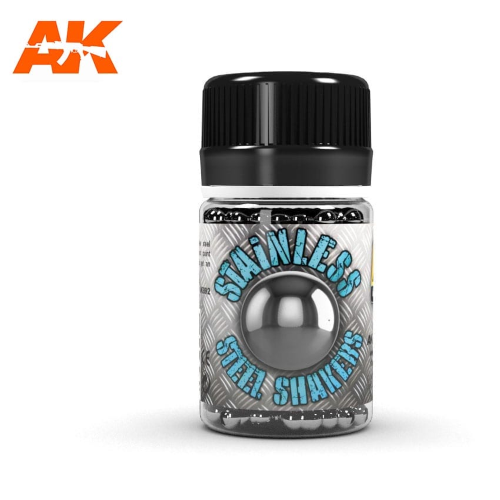 Prezzo:

€

4,75

Iva inclusa (22%)

Spese di trasporto:
Cod. art.:
AK892
Disponibilità:

Disponibile

Quantità:
Descrizione
Ensure that any of your paints and weathering products are well mixed; simply drop one stainless steel ball into the product container and shake – just like a rattle can! Contains 250 stainless steel balls, at a very low price.