26.05.2023

ECCELLENTE VENDITORE : IL TOP IN MERITO A CURA, RAPIDITÀ E QUALITÀ DEL PRODOTTO. [...]

25.05.2023

Ottima comunicazione, disponibilità e cortesia. Grazie

25.05.2023

Venditore da 10 in pagella consigliatissimo! oggetto arrivato in tempo brevi con imballaggio a prova di bomba! Grazie [...]

25.05.2023

Estrema gentilezza. Grazie ancora.

25.05.2023

Ottima transazione, grazie!!
Elenco completo »
AK Interactive Matt Varnish Spray 400ml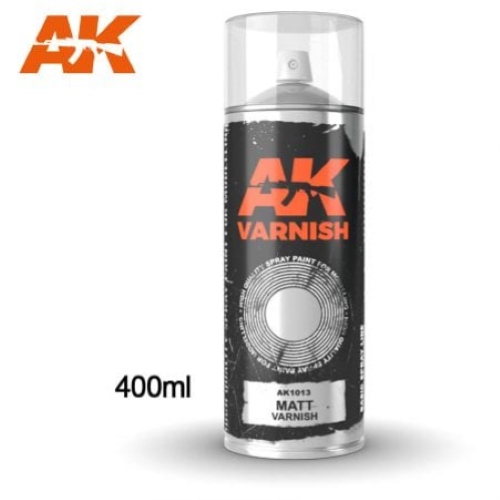 Prezzo:

€

10,95

Iva inclusa (22%)

Spese di trasporto:
Cod. art.:
AK1013
Disponibilità:

Non disponibile

Quantità:
Descrizione
400 ml – Includes a standard diffuser & fine diffuser. High Quality Varnish to get an amazing Gloss varnish with a non-yellowing stability. Ultra resistant and with the best adherence. Before using you will need to shake the spray well, at least a minute to get a good mixture. Paint with the can in vertical position in fast and thin coats at a distance of about 25 cm., allowing to dry for 5 minutes be- tween layers. At the end of the painting turn the can upside down holding the spray nozzle for a few seconds in this position, until no more paint comes out of the diffuser, thus avoiding the obstruction of the diffuser.