24.09.2023

Servizio top

22.09.2023

Acquisto rapido, tutto come promesso A+++

22.09.2023

PERFETTO

22.09.2023

tutto perfetto

22.09.2023

Ottimo prodotto, venditore cortese e disponibile, pronto a risolvere qualsiasi problematica.
Elenco completo »
AK Interactive Fine Primer Grey Spray 400ml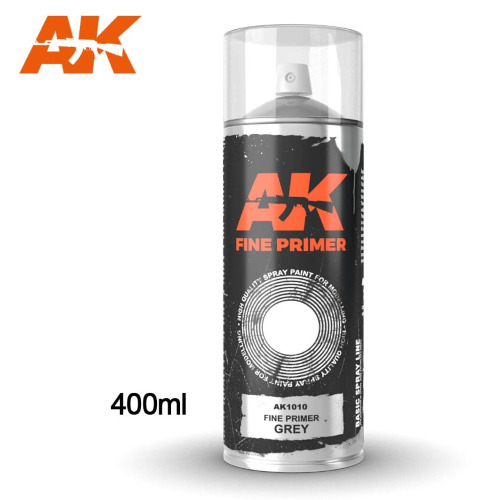 Prezzo:

€

10,95

Iva inclusa (22%)

Spese di trasporto:
Cod. art.:
AK1010
Disponibilità:

Non disponibile

Quantità:
Descrizione
400 ml – Includes a standard diffuser & fine diffuser. Easy to apply, the primer of plastic models will become simple and more effective. This primer has excellent coverage and is recommended for use prior to painting. Works on plastic or metal. These cans of spray paint are extremely useful for painting large or small surfaces. The paint is a synthetic lacquer that cures in a short period of time. AK spray paints are not affected by acrylic, enamel paints or extreme weathering. Ultra resistant and with the best adherence. Before using you will need to shake the spray well, at least a minute to get a good mixture.