24.09.2023

Servizio top

22.09.2023

Acquisto rapido, tutto come promesso A+++

22.09.2023

PERFETTO

22.09.2023

tutto perfetto

22.09.2023

Ottimo prodotto, venditore cortese e disponibile, pronto a risolvere qualsiasi problematica.
Elenco completo »
Baueda Early Hebrew skirmishers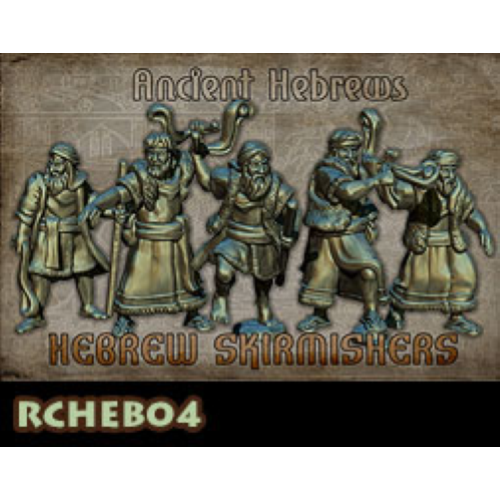 Prezzo:

€

4,90

Iva inclusa (22%)

Spese di trasporto:
Cod. art.:
RCHEB04
Disponibilitą:

Disponibile

Quantitą:
Descrizione
Pack include a random mix of 8 x 15mm figures out of five different poses:
Prodotto da assemblare e da dipingere. Colori e colla non forniti.