26.05.2023

ECCELLENTE VENDITORE : IL TOP IN MERITO A CURA, RAPIDITĄ E QUALITĄ DEL PRODOTTO. [...]

25.05.2023

Ottima comunicazione, disponibilitą e cortesia. Grazie

25.05.2023

Venditore da 10 in pagella consigliatissimo! oggetto arrivato in tempo brevi con imballaggio a prova di bomba! Grazie [...]

25.05.2023

Estrema gentilezza. Grazie ancora.

25.05.2023

Ottima transazione, grazie!!
Elenco completo »
AK Interactive Volcanic Earth 100ml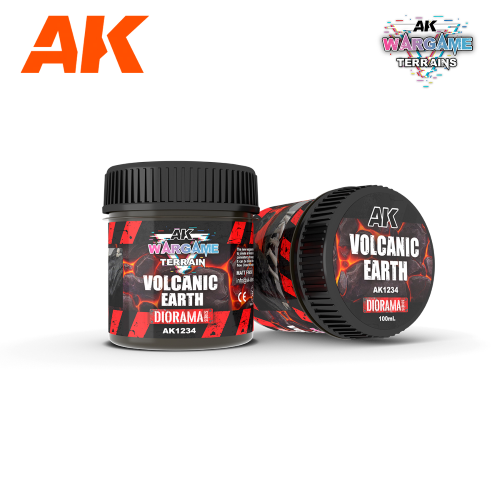 Prezzo:

€

6,95

Iva inclusa (22%)

Spese di trasporto:
Cod. art.:
AK1234
Disponibilitą:

Non disponibile

Quantitą:
Descrizione
This terrain, by its texture and tonality, allows the creation of volcanic environments. For more realism, it can be combined with lava areas, making grooves when the surface is cool.