26.05.2023

Puntuali, rapidi e gentili. Ormai le bustine le prendo solo qui ??

26.05.2023

ECCELLENTE VENDITORE : IL TOP IN MERITO A CURA, RAPIDITÀ E QUALITÀ DEL PRODOTTO. [...]

25.05.2023

Ottima comunicazione, disponibilità e cortesia. Grazie

25.05.2023

Venditore da 10 in pagella consigliatissimo! oggetto arrivato in tempo brevi con imballaggio a prova di bomba! Grazie [...]

25.05.2023

Estrema gentilezza. Grazie ancora.
Elenco completo »
AK Interactive Terrains Snow 250ml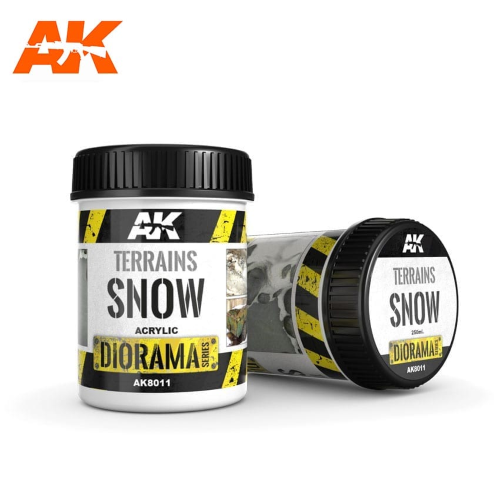 Prezzo:

€

9,90

Iva inclusa (22%)

Spese di trasporto:
Cod. art.:
AK8011
Disponibilità:

Disponibile

Quantità:
Descrizione
The perfect product to create a snow texture on any surface – terrain, vehicle or building. This is a high quality acrylic product developed for extreme realism.
Acrylic product for textures in dioramas. Perfect results in thin or thick layers. It can be diluted with water or an acrylic thinner to improve its flow. No toxic