26.05.2023

ECCELLENTE VENDITORE : IL TOP IN MERITO A CURA, RAPIDITĄ E QUALITĄ DEL PRODOTTO. [...]

25.05.2023

Ottima comunicazione, disponibilitą e cortesia. Grazie

25.05.2023

Venditore da 10 in pagella consigliatissimo! oggetto arrivato in tempo brevi con imballaggio a prova di bomba! Grazie [...]

25.05.2023

Estrema gentilezza. Grazie ancora.

25.05.2023

Ottima transazione, grazie!!
Elenco completo »
AK Interactive Terrains Asphalt 250ml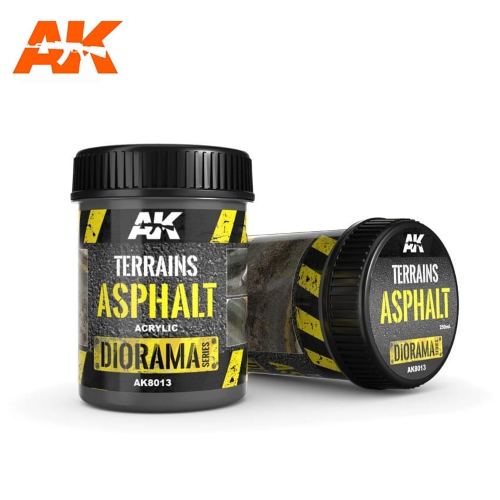 Prezzo:

€

9,90

Iva inclusa (22%)

Spese di trasporto:
Cod. art.:
AK8013
Disponibilitą:

Disponibile

Quantitą:
Descrizione
Scale asphalt texture with a black/grey shade similar to that of roads, highways or any asphalt covered surface. This is a high quality acrylic product developed for extreme realism.
Acrylic product for textures in dioramas. Perfect results in thin or thick layers. It can be diluted with water or an acrylic thinner to improve its flow.
You can work with pigments once dry to achieve tonal variation. No toxic