26.05.2023

ECCELLENTE VENDITORE : IL TOP IN MERITO A CURA, RAPIDITĄ E QUALITĄ DEL PRODOTTO. [...]

25.05.2023

Ottima comunicazione, disponibilitą e cortesia. Grazie

25.05.2023

Venditore da 10 in pagella consigliatissimo! oggetto arrivato in tempo brevi con imballaggio a prova di bomba! Grazie [...]

25.05.2023

Estrema gentilezza. Grazie ancora.

25.05.2023

Ottima transazione, grazie!!
Elenco completo »
AK Interactive Still Water 60ml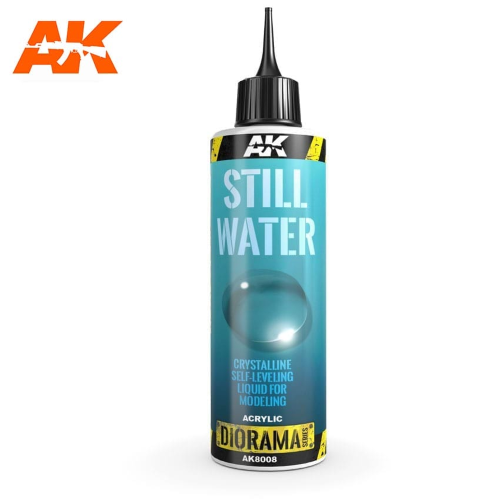 Prezzo:

€

11,00

Iva inclusa (22%)

Spese di trasporto:
Cod. art.:
AK8008
Disponibilitą:

Disponibile

Quantitą:
Descrizione
Still Water is a liquid crystalline product specially designed to reproduce the effect of clear still water on dioramas and vignettes.
Still Water is self-leveling and capable of flowing over uneven surfaces; apply thin layers, no more than 3 mm at a time. If depth is desired, build up thin layers. When applied on non-porous surfaces, such as glass, this product can be lifted and cut to desired shape.High quality acrylic product. This product can be tinted with acrylics offering many possibilities.
No toxic