26.05.2023

Puntuali, rapidi e gentili. Ormai le bustine le prendo solo qui ??

26.05.2023

ECCELLENTE VENDITORE : IL TOP IN MERITO A CURA, RAPIDITĄ E QUALITĄ DEL PRODOTTO. [...]

25.05.2023

Ottima comunicazione, disponibilitą e cortesia. Grazie

25.05.2023

Venditore da 10 in pagella consigliatissimo! oggetto arrivato in tempo brevi con imballaggio a prova di bomba! Grazie [...]

25.05.2023

Estrema gentilezza. Grazie ancora.
Elenco completo »
AK Interactive Splatter Effects Dirt 100ml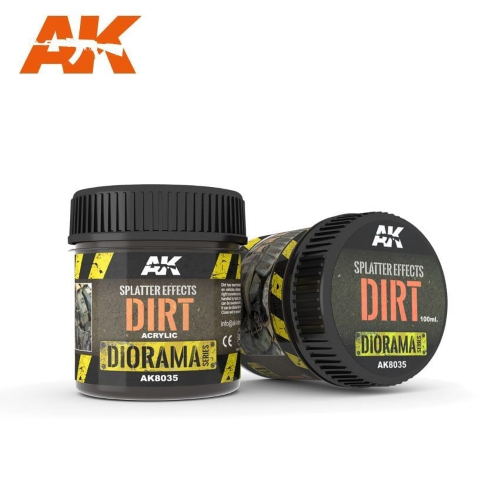 Prezzo:

€

5,50

Iva inclusa (22%)

Spese di trasporto:
Cod. art.:
AK8035
Disponibilitą:

Disponibile

Quantitą:
Descrizione
Dirt has been formulated for creating splatter effects and textures on vehicles, dioramas and vignettes. Accumulated Dirt is just the right consistency to apply in many areas and the lower parts; easily handled by brush, creating realistic textures of accumulated dirt. It can be reworked with a brush moistened in water, while it is wet.
It can be diluted with water or an acrylic thinner to improve its flow.
Close well to preserve for longer