26.05.2023

ECCELLENTE VENDITORE : IL TOP IN MERITO A CURA, RAPIDITĄ E QUALITĄ DEL PRODOTTO. [...]

25.05.2023

Ottima comunicazione, disponibilitą e cortesia. Grazie

25.05.2023

Venditore da 10 in pagella consigliatissimo! oggetto arrivato in tempo brevi con imballaggio a prova di bomba! Grazie [...]

25.05.2023

Estrema gentilezza. Grazie ancora.

25.05.2023

Ottima transazione, grazie!!
Elenco completo »
AK Interactive Snow 100ml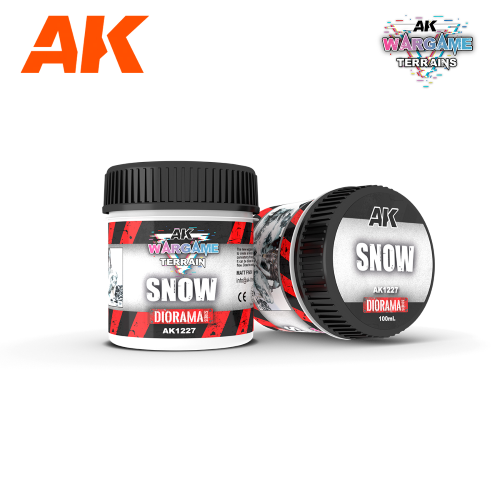 Prezzo:

€

6,95

Iva inclusa (22%)

Spese di trasporto:
Cod. art.:
AK1227
Disponibilitą:

Disponibile

Quantitą:
Descrizione
This texture is perfect to represent realistic snowy areas and can be combined with other products of the Dioramas series to achieve different types of snow effects.