26.05.2023

ECCELLENTE VENDITORE : IL TOP IN MERITO A CURA, RAPIDITĄ E QUALITĄ DEL PRODOTTO. [...]

25.05.2023

Ottima comunicazione, disponibilitą e cortesia. Grazie

25.05.2023

Venditore da 10 in pagella consigliatissimo! oggetto arrivato in tempo brevi con imballaggio a prova di bomba! Grazie [...]

25.05.2023

Estrema gentilezza. Grazie ancora.

25.05.2023

Ottima transazione, grazie!!
Elenco completo »
Bolt Action Pin Markers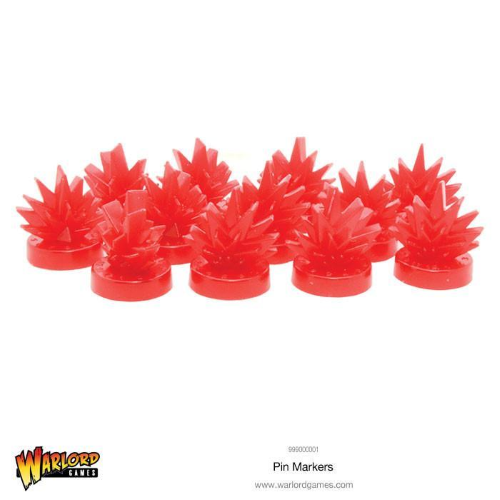 Prezzo:

€ 8,75

Sconto 10%

€

7,87

Iva inclusa (22%)

Spese di trasporto:
Cod. art.:
999000001
Disponibilitą:

Disponibile

Quantitą:
Descrizione
Pin Markers are an integral part of the Bolt Action and Beyond the gates of Antares rules systems and help track your individual squads/units effectiveness. There's nothing better than seeing a growing number of markers behind your opponents units and the dismay on their face!
I clienti che hanno acquistato questo prodotto, hanno scelto anche questi articoli