26.05.2023

ECCELLENTE VENDITORE : IL TOP IN MERITO A CURA, RAPIDITĄ E QUALITĄ DEL PRODOTTO. [...]

25.05.2023

Ottima comunicazione, disponibilitą e cortesia. Grazie

25.05.2023

Venditore da 10 in pagella consigliatissimo! oggetto arrivato in tempo brevi con imballaggio a prova di bomba! Grazie [...]

25.05.2023

Estrema gentilezza. Grazie ancora.

25.05.2023

Ottima transazione, grazie!!
Elenco completo »
D&D Icons of the Realms Monster Menagerie III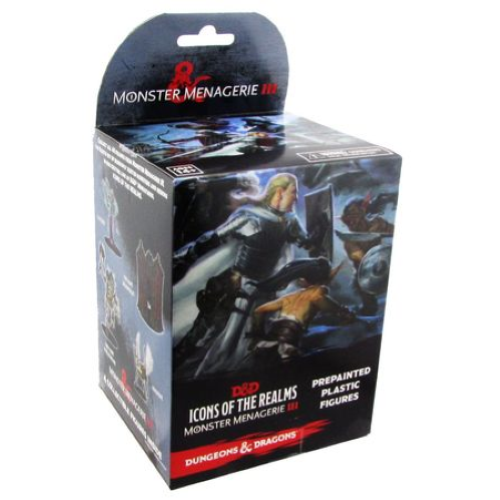 Prezzo:

€

22,00

Iva inclusa (22%)

Spese di trasporto:
Cod. art.:
WIZ72896
Disponibilitą:

Disponibile

Quantitą:
Descrizione
The menagerie of monsters also includes new heroes and player characters such as the Aasimar and the Tritons, villains and monsters that include the Neogi and Slaad as well as some powerful new giants like the Dreamwalker and the Dreadnought. Collect all 44 figures from Monster Menagerie III, the newest set of randomly sorted monsters and heroes in our exciting line of D&D miniatures, Icons of the Realms.
Questa scatola contiene 4 miniature casuali predipinte