21.09.2023

Perfetto, arrivati subito

21.09.2023

Tutto perfetto

20.09.2023

Venditore serio e affidabile! Top

20.09.2023

tutto ok venditore consigliato

20.09.2023

tutto ok venditore consigliato
Elenco completo ╗
Crusader Miniatures Mounted Teutonic Knight Banner Bearer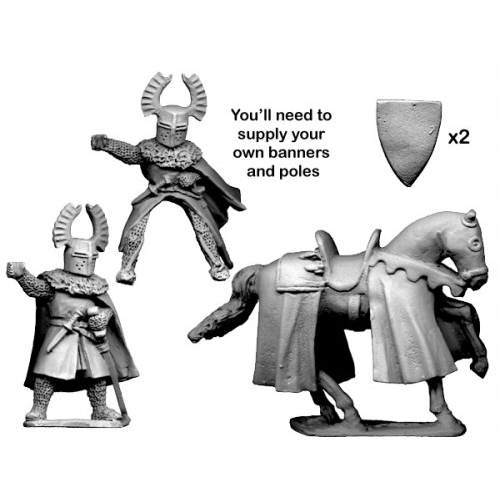 Prezzo:

€

9,90

Iva inclusa (22%)

Spese di trasporto:
Cod. art.:
MCF047
DisponibilitÓ:

Non disponibile

QuantitÓ:
Descrizione
Modelli da assemblare e dipingere, colla e colori non inclusi.
Scala 28mm
Asta e stendardo non inclusi.
Knight bearing banner ´┐Ż foot & mounted version Figures are 28mm sized, made of metal and supplied unpainted.
I clienti che hanno acquistato questo prodotto, hanno scelto anche questi articoli