30.05.2023

Oggetto arrivato nei tempi prestabiliti e nelle condizioni descritte

29.05.2023

Spedizione veloce e ottima qualitá

26.05.2023

Puntuali, rapidi e gentili. Ormai le bustine le prendo solo qui ??

26.05.2023

ECCELLENTE VENDITORE : IL TOP IN MERITO A CURA, RAPIDITÀ E QUALITÀ DEL PRODOTTO. [...]

25.05.2023

Ottima comunicazione, disponibilità e cortesia. Grazie
Elenco completo »
Army Painter Sculpting Tools Utensili per Scultura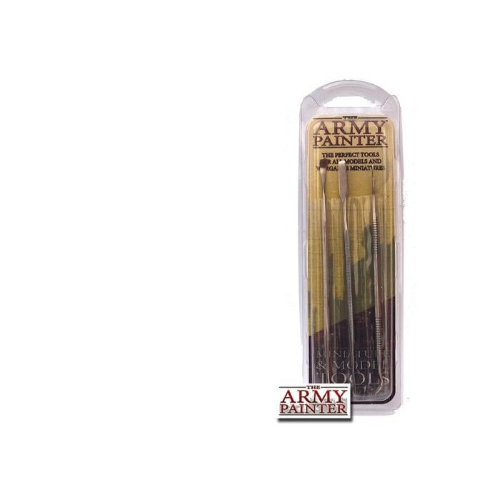 Prezzo:

€

10,00

Iva inclusa (22%)

Spese di trasporto:
Cod. art.:
TL5036
Disponibilità:

Non disponibile

Quantità:
Descrizione
Questo set di 3 attrezzi da scultura sono ideali per modellare, levigare ed in generale lavorare con i materiali da scultura, quali a materiva verde bicomponente, la cera o altro.
La gamma di prodotti The Army Painter per assemblaggio e scultura vi darà la possibilità di assemblare e modificare le vostre miniature in modo efficace e senza sbavature, per un risultato degno di essere esibito non solo sul campo di battaglia.
I prodotti The Army Painter per il modellismo presentano un ottimo compromesso tra spesa e qualità, oltre a garantire un'altissima resa ed un alta durabilità nel tempo. Particolarmente apprezzati sia da neofiti che da veterani del modellismo, la gamma The Army Painter è senza dubbio una delle più diffuse tra tutti gli hobbysti di questo settore.